My second grader needs glasses.  He wore them (and they helped him see!) throughout Kindergarten and first grade, but this year he has refused to wear them to school.  The only thing more adorable than a kiddo in glasses is a kitten in an oversized pair.  I am hoping this t-shirt will help him realize how cool glasses can be, and sway him to start wearing his!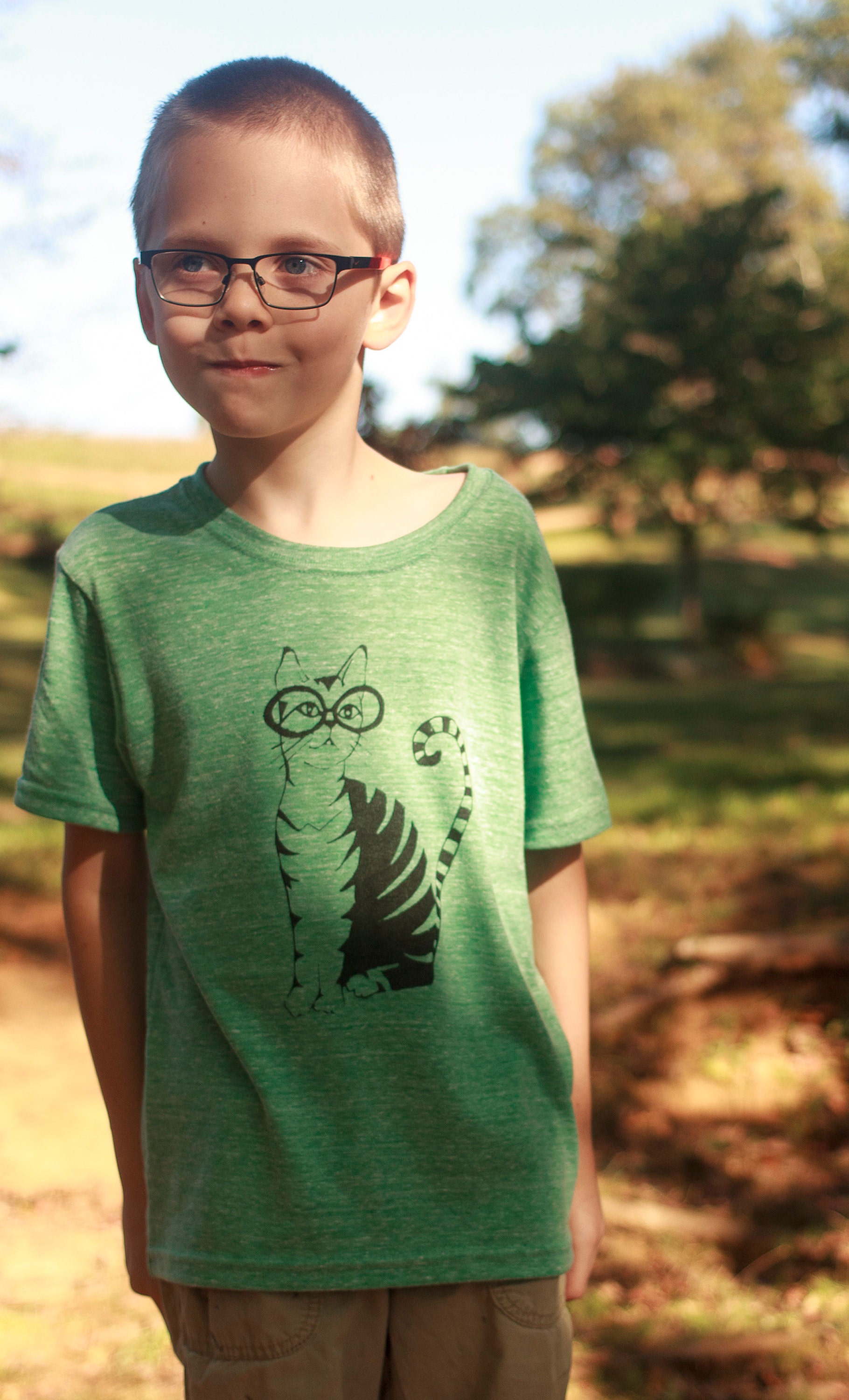 This shirt is made of organic cotton and yarn from recycled plastic bottles for a fun, vintage feel.  The drawing is a whimsical interpetation of our kitten, Scratchy.  Only cool cats wear glasses!
I have been doing a lot of drawing lately, and did one more t-shirt inspired by my favorite period in art history, Art Noveau.  I love the delicate lines that characterize that style, and I especially admire how they made hard material, like jewelry, appear delicate.  The swirls in this shirt are my nod to the beautiful metalwork of that time period.  My favorite part of this design is the pollinating bee that sits atop the corner flower.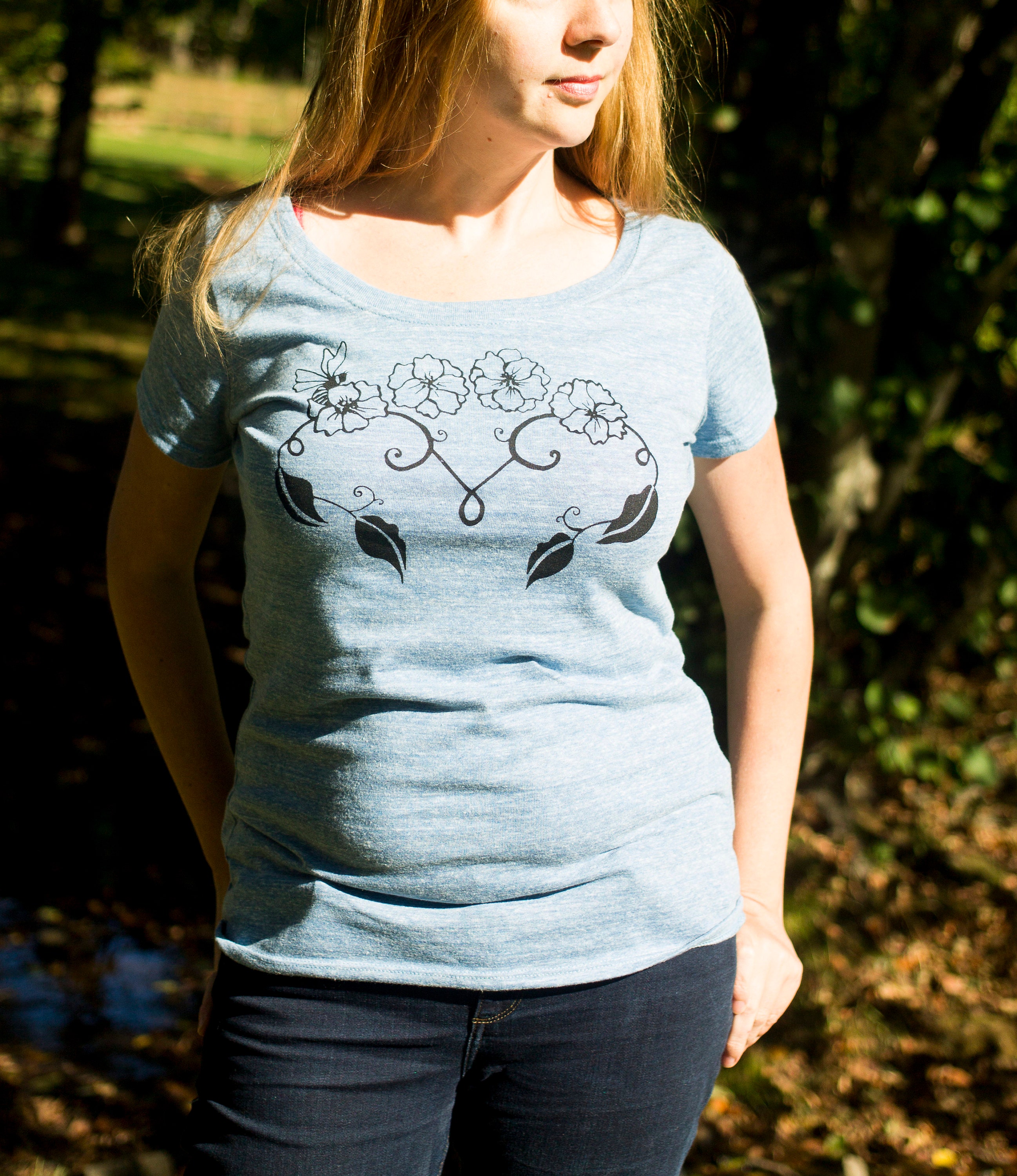 This shirt is printed on a pale blue, scoop neck organic cotton and recycled tee.
I will have these shirts and more with me next weekend at Art on the Avenue.  Hope to see you there!