While I knit year round, regardless of summer heat, nothing makes you want to knit more than fall.  In the spirit of cold weather knitting, I have released several knitting patterns this past month.
First is my Prairie Tee.  This one has a lot of sweet, western inspired details : twin lace leaves on the sleeves, a curved yoke set off by twisted ribbing, and eyelets at the hem and neckline.  If I was to knit this sweater again, I'd love to try it in a light blue.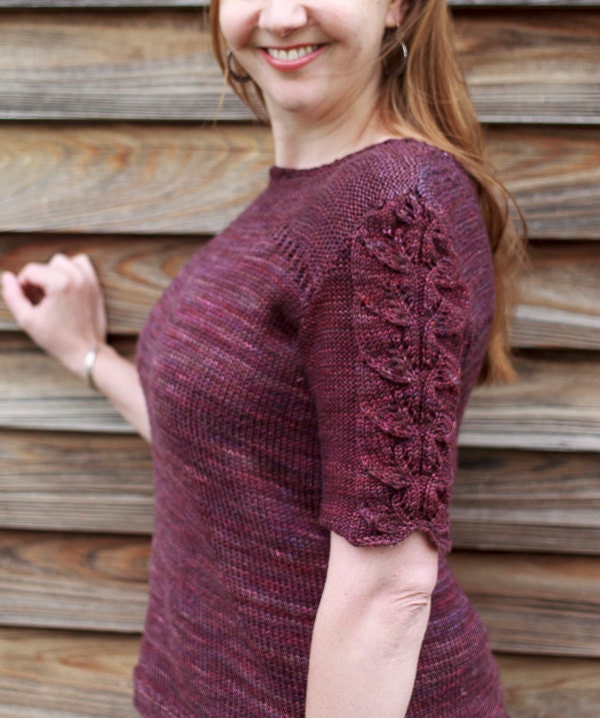 I also re-published Sawston Pullover (it was first published in "Knit Now").  I love to knit for my sons, but find there aren't as many patterns with a boy's aesthic in mind.  This sweater is detailed without being too ornate, and oversized just enough for an active child.  This could of course be knit for the little girl in your life!  All children deserve a cozy sweater to knock around in.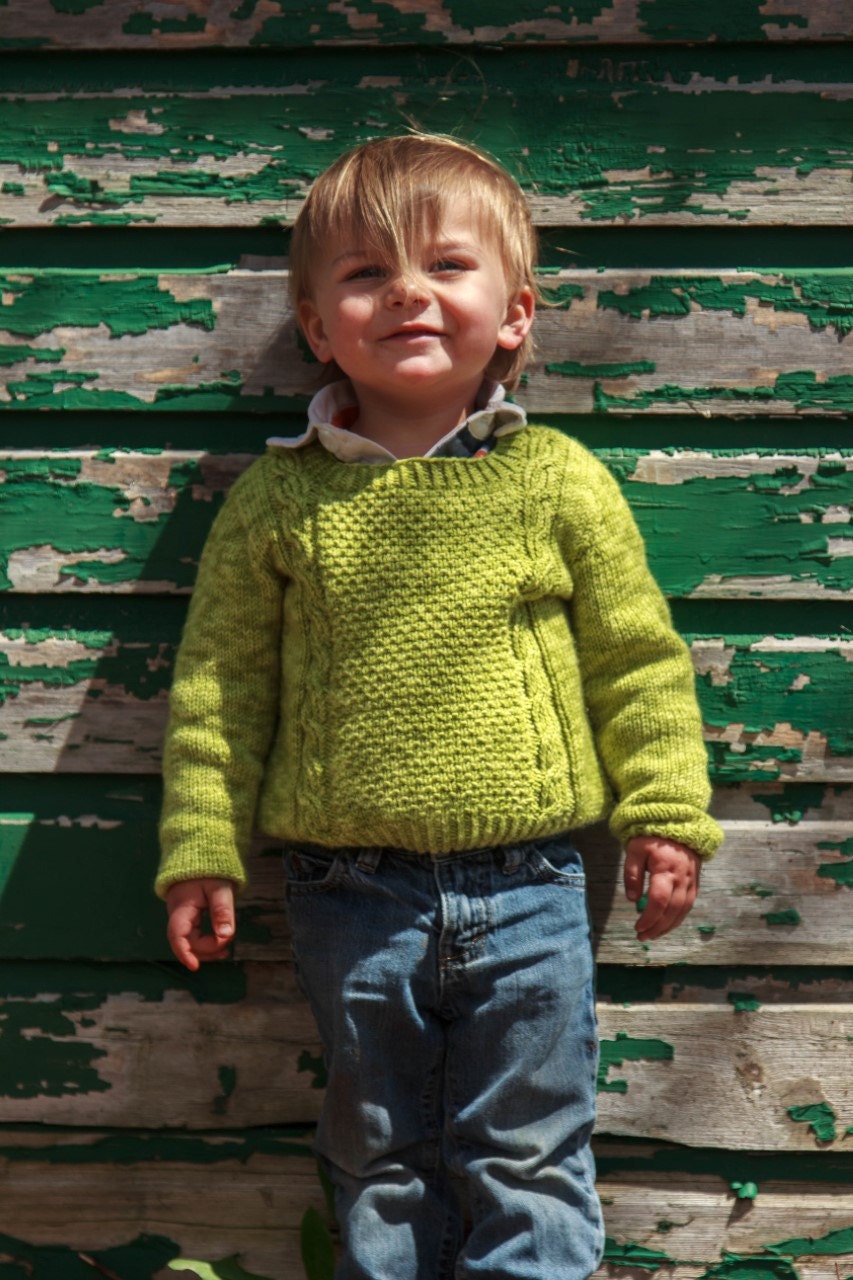 I was lucky enough to have my Smitten Mittens and Honeycomb Headband published in "I LIke Knitting" last year.  Both use just one skein of DK weight yarn, making them a great choice when knitting for gifts.  In fact, the headband uses approximately 90 yards for the adult size, so you could make 2 headbands out of one skein!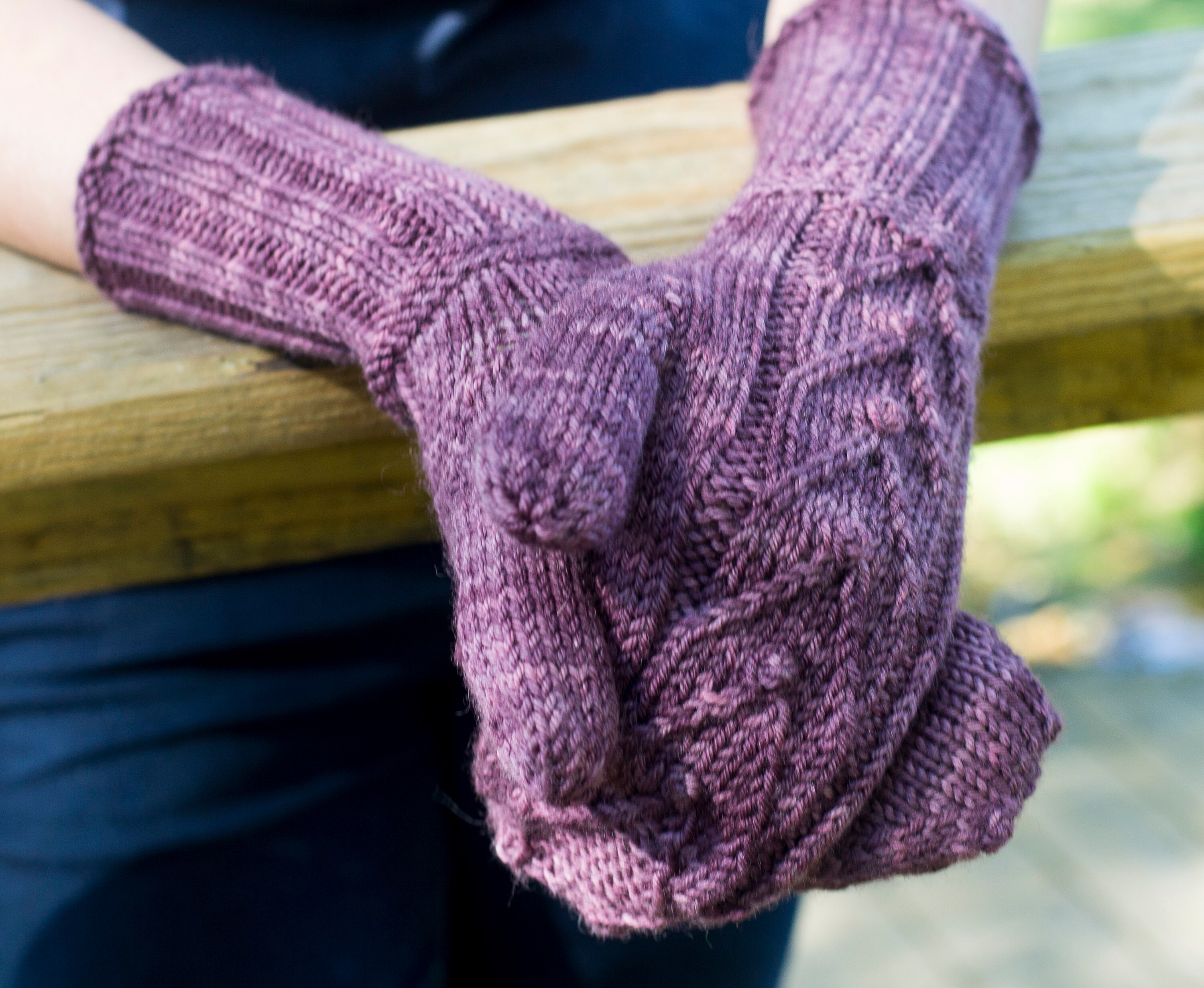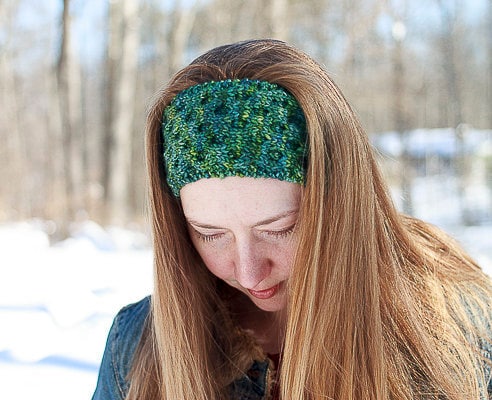 Lately I have been taking a break from garment knitting and am working on a new shawl design.  It's a grey November day today, perfect weather to spend some time knitting.