I made a few quilted potholders for Christmas gifts and loved them so much, that I made a few more to add to my shop.   One set is going to my Mom - I was lucky enough to have her cook for me my whole childhood, so she deserves a pair!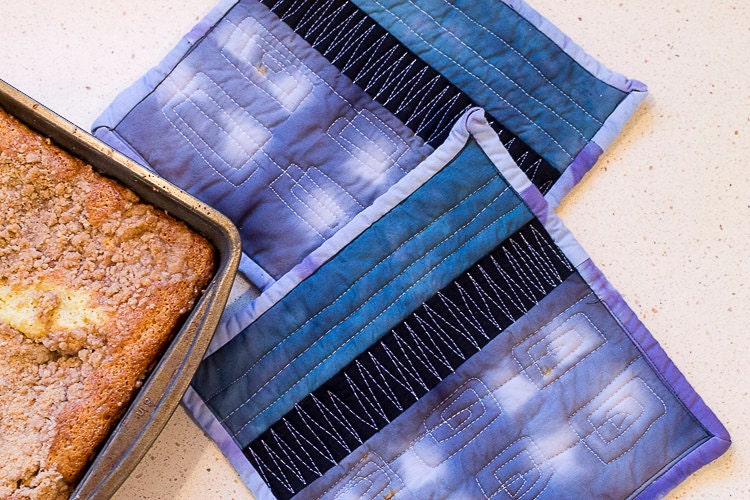 These are made with my hand dyed shibori fabric and free motion quilted as I would a normal quilt.  There is a layer of cotton batting as well as a layer of insulated batting that is designed to withstand heat.  Machine washable on cold, and line dry (but I always throw things in the dryer!).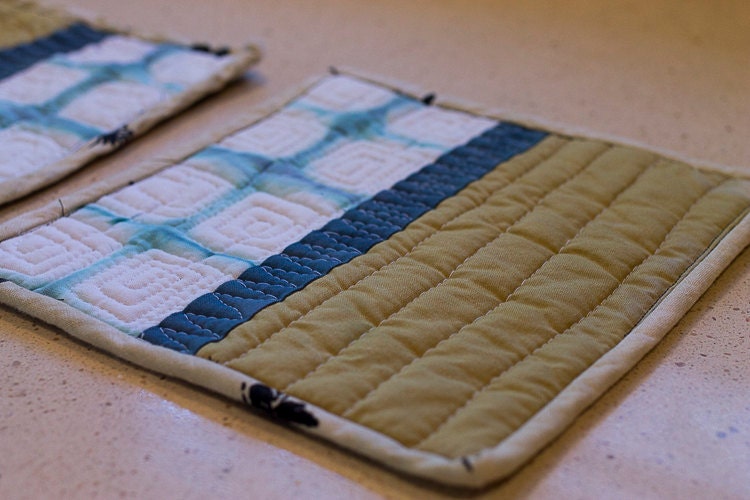 I have been really intersted in textiles for the home lately.  Functional, beautiful, practical art will always be my first love, so I"m excited to explore making every day goods for the home more.