I am so excited to have my cardigan in the newest issue of Twist Collective.  This is my second design with Twist, and once again I found them wonderful to work with!  
For the cardigan I wanted the juxtapostion of cables with lace.  I swatched a few pairings before I settled on this curvy, coiling cable against the small circular eyelets.  Seed stitch and deep ribbing was a natural with the cables.
I first knit this sweater in my own hand dyed worsted.  I call this colorway Buttercup.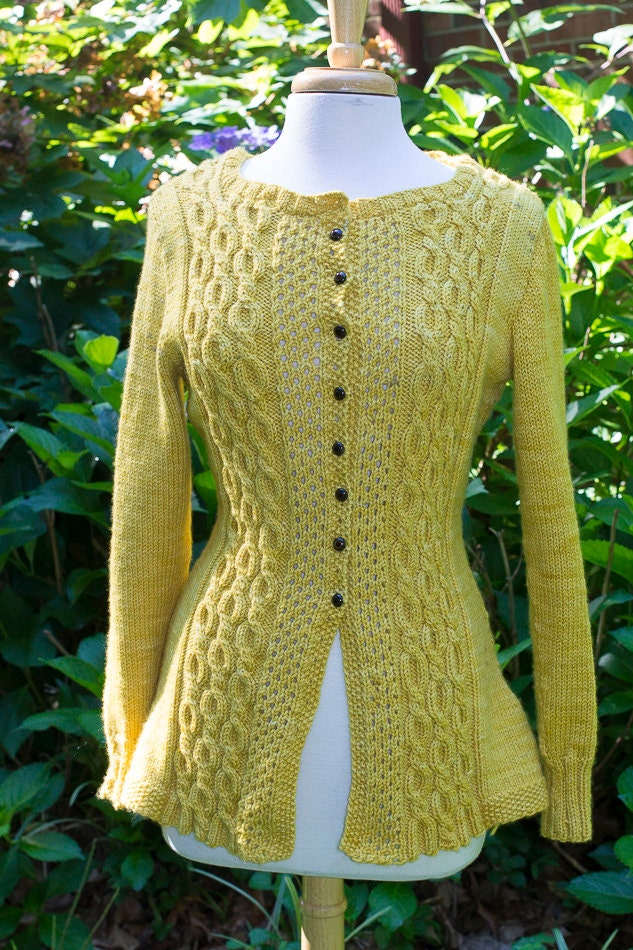 And the back view: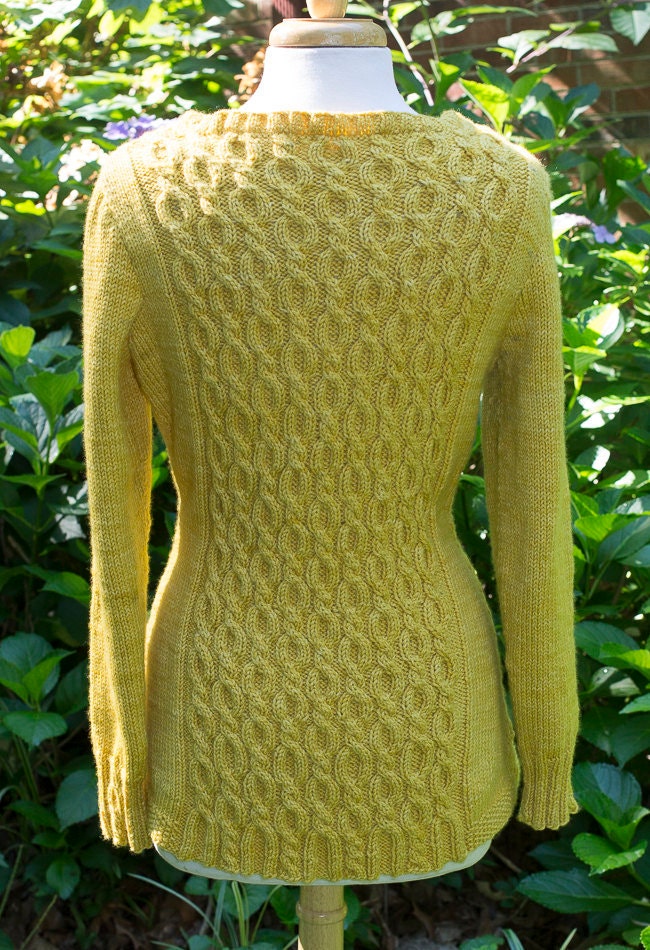 Light colors show off cables really well, making lighter colors a popular choice for sweater designs.  Kate Gilbert, the editor of Twist Collective, wrote to make sure that I was ok with the yarn choice.  I couldn't be happier with the pairing of yarn and design: the deep wine is one of my favorite colors ever and looks striking in cables and lace.  I think the color adds a Victorian touch to design, which I love.  The yarn is Classic Elite Legend in Deep Plum, and is a super luxe blend of 80% Merino and 20% silk.  It was such a lovely, lush yarn to knit with.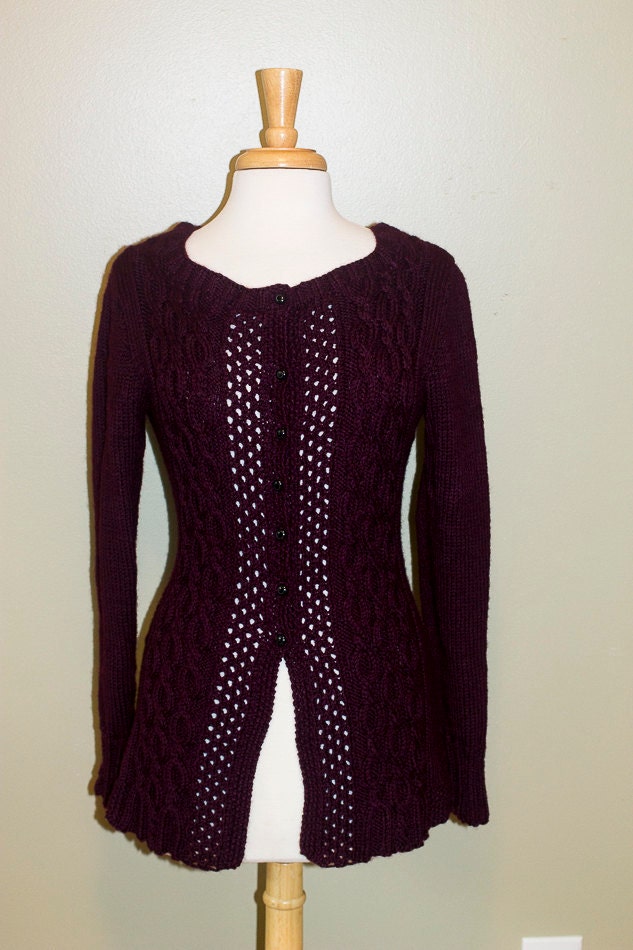 Be sure to stop by Twist Collective to see the amazing new issue.  My design is here.