I have been experimenting with shibori dying again, and am so happy with the results.  Shibori is pretty eye-catching, especially on clothing, so I like to balance that uniqueness with classic shapes.  My favorite style of dress is the iconic A-line.  It looks beautiful and feminine on almost everyone.  My version has a nipped in waist to accentuate curves and is sewn from lightweight organic cotton knit.  
Once the dress is sewn, it is dipped into a discharge bath to remove the black dye.  Then I redye the hemline into a moody purple.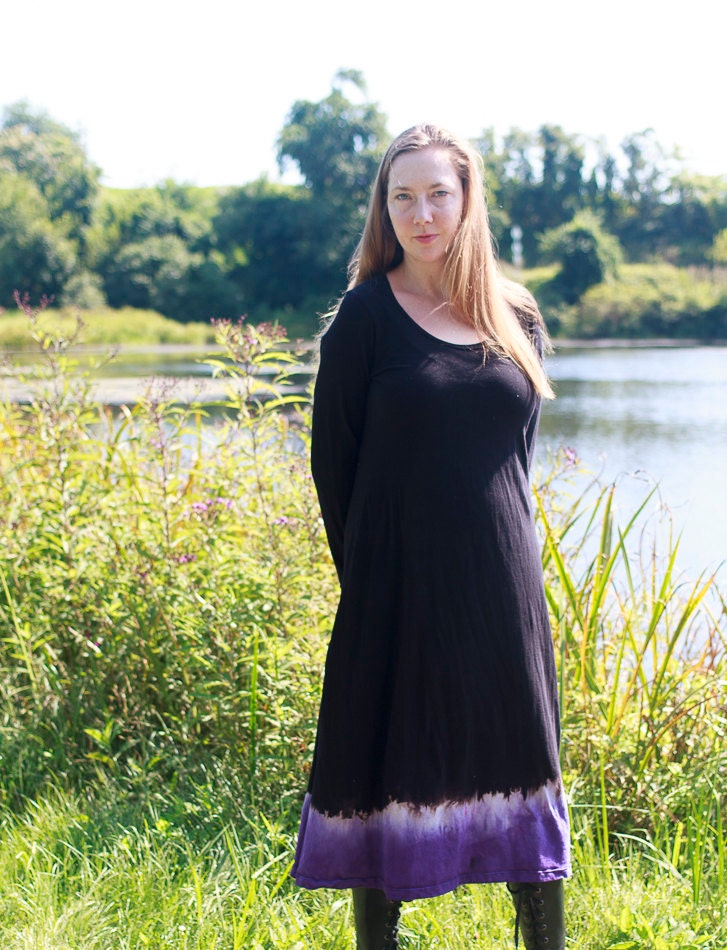 I was so in love with the color play of the black, the new color created from the discharge bath and the plum that I used this dye technique on a tank as well.  This tank has  two godets sewn into the side for a swingy shape and bohemian vibe.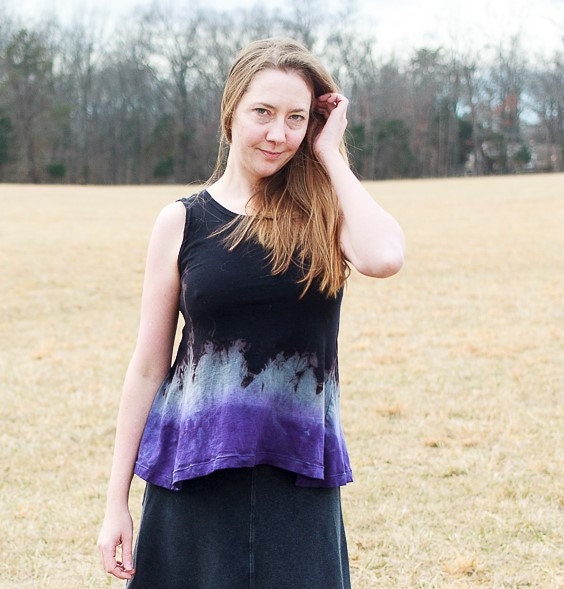 Another type of shibori dying I played with this all over pattern that I call the River Tee.  Also sewn out of organic cotton knit, the shirt begins black and is bound and discharged to create the surface design.  I think a fitted, basic shape counterchecks the distinctive patterning.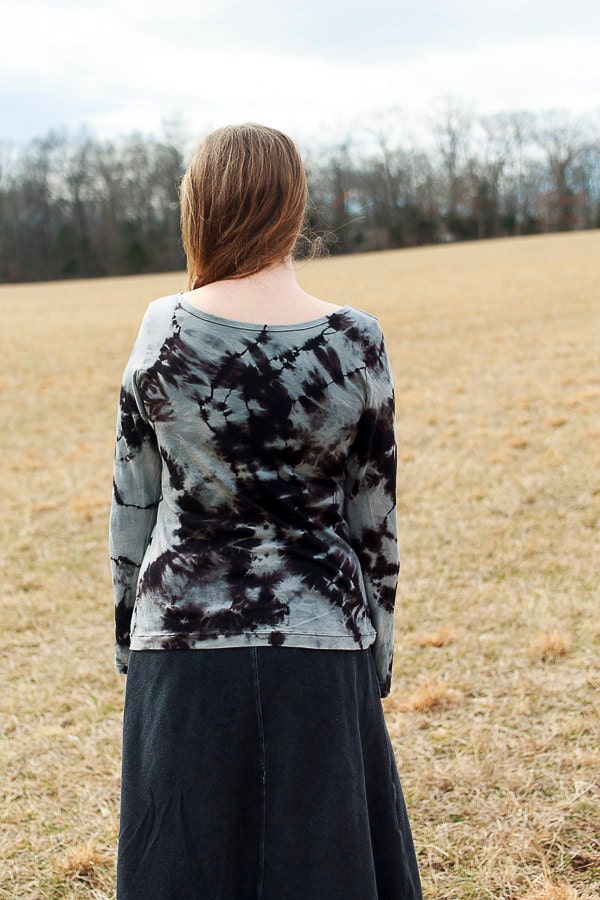 All these designs are made to order, and due to the individual nature of each shibori dye bath, all clothing will be patterned in a one of a kind fashion.  Find any of these shibori designs on my etsy site or at www.oneroomfibers.com.