I am so happy to publish my newest knitting pattern, the Queen of Diamonds Shawl.  I have really fallen in love with shawls this past winter.  I live in a cold house, and having a shawl wrapped around your neck adds so much warmth.  It's really like a glamorous, artfully draped blanket!  I know I'll keep wearing it this spring as well, when it's slightly chilled but a cardigan feels to heavy.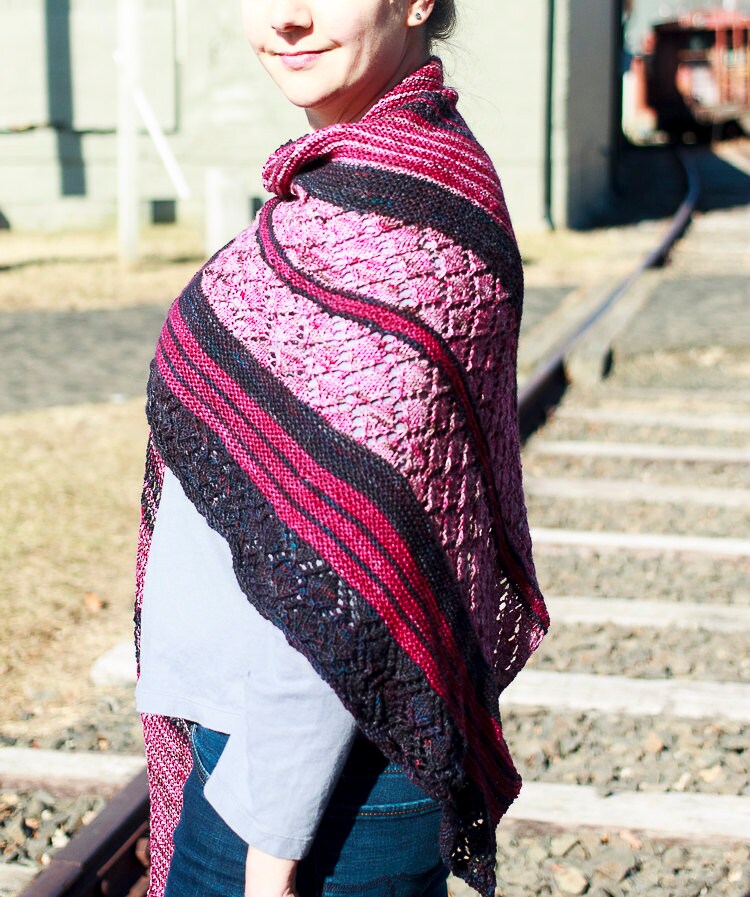 This shawl is knit sideways, where you start with just a few stitches and increase one stitch every right side row till the final bind off.  It has increasingly large diamond lace repeats, with lots of colorful garter stitch stripes.  It uses three skeins of fingering weight wool, about 400 yards each.  I suggest using a light, medium and dark shades with good color contrast. 
Find Queen of Diamonds Shawl on Raverly or on my website, www.oneroomfibers.com.  Happy Knitting!