I have been busy dying self striping skeins this week, on a new yarn base.  Instead of my typical 80% merino and 20% nylon, this base has a slightly heftier nylon percentage (75% merino and 25% nylon) for hard wearing socks, and a longer yardage at 463 yards.   
I especially love to dye colorways that I think men might want to wear.  I often think of the colors I want before I dye them, and try to puzzle out the order of the stripes beforehand.  I knew I wanted a grey self striping, and while I was prepping yarn to dye another colorway, the order for this one popped into my head, and it hit the dyepot first.  I call it Droid, named after it's steely grey robotic appearance.  It has irregular stripes, which I love, and fun, modern pops of color in the lime and turqoise.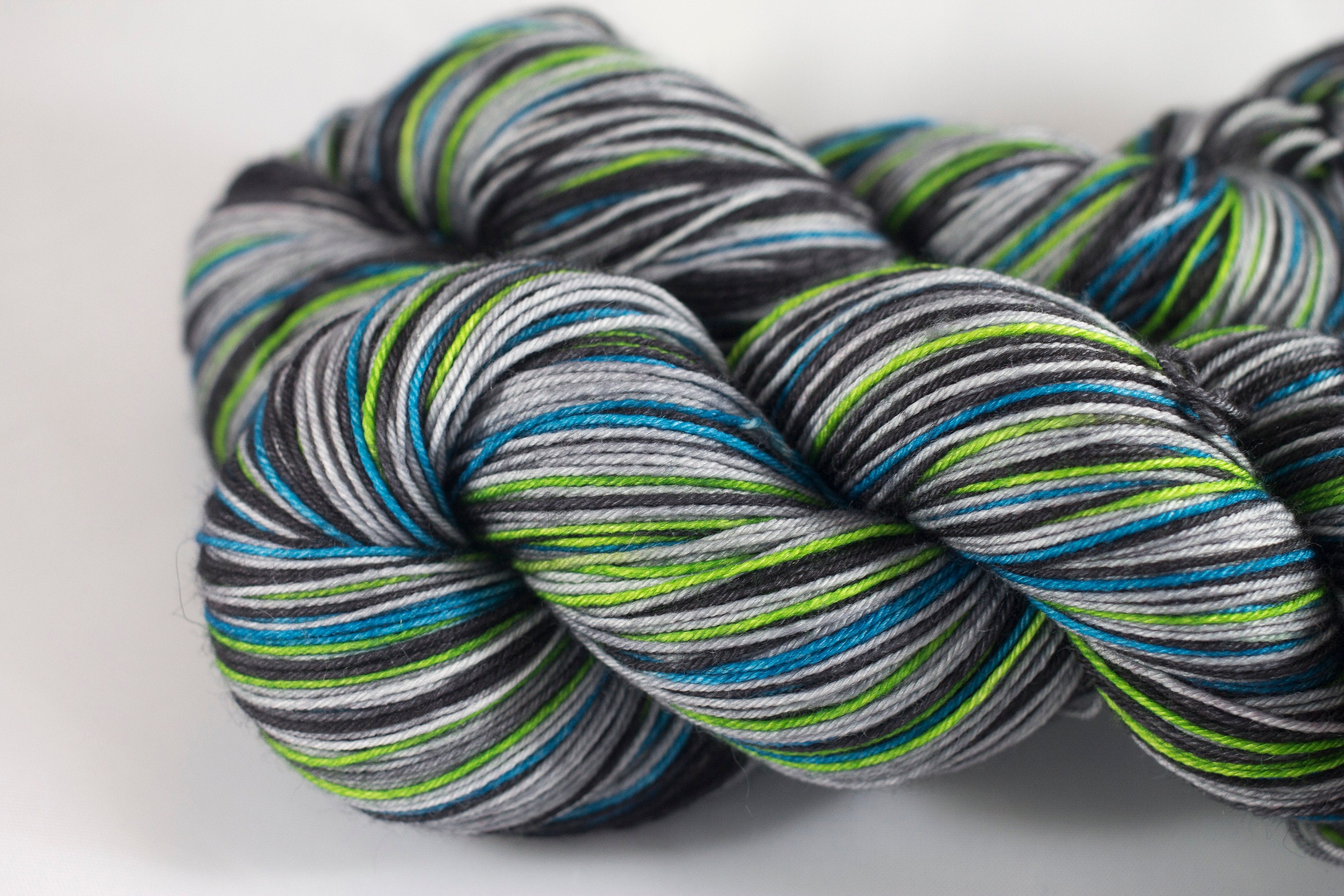 Another new yarn base is a 3ply yarn, lightweight Superwash Merino.  This yarn is perfect for shawl knitting, and I dyed two skeins in a purple gradient.  I have a shawl planned with the yarn, and can't wait to see how it knits up.  I hear that not having nylon in your shawl yarn allows the lace to block open better.  We'll see!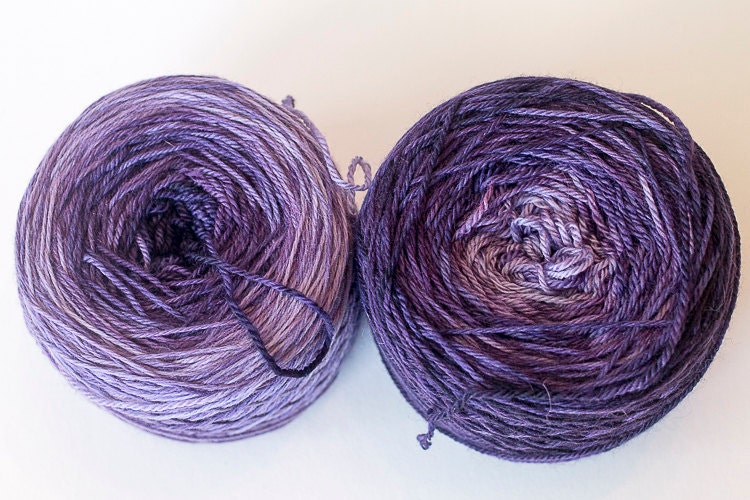 Last year, I spent some time writing down my dye recipes, and lately I have been dying skeins of some of my favorites.  On non-supewash merino worsted wool, Adrift, a light brown-grey.  I think this would be lovely in cables.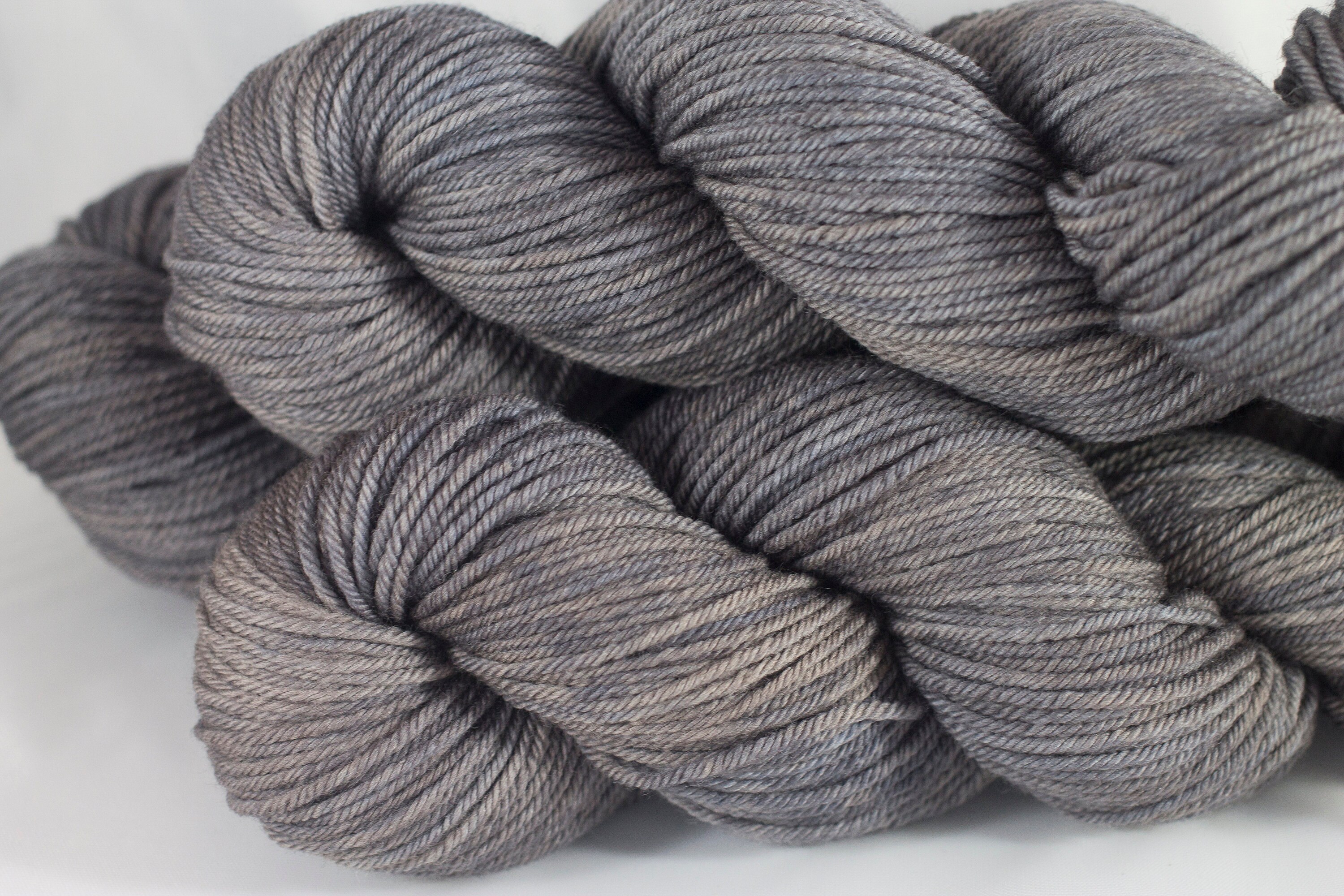 And Finch, on Superwash Merino in DK weight: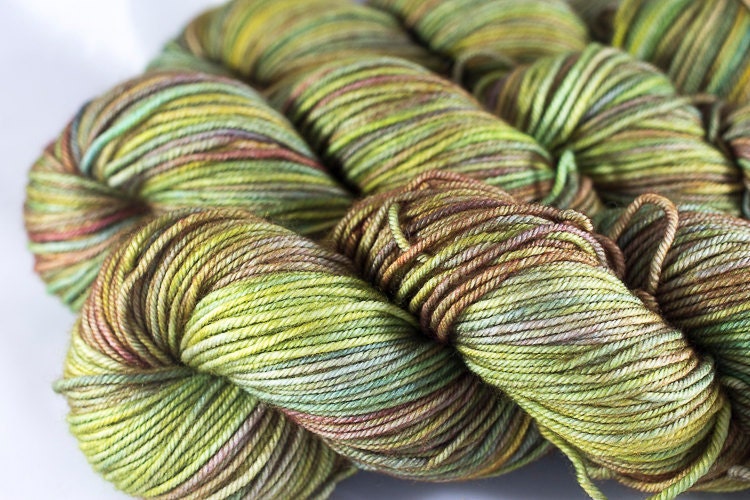 It has been so much fun to spend time dying yarn again!  Look for more self striping and colorways soon.